84304C-Super Thin Wall Deep Impact Socket- 1/2"Drive
Douilles longues impact 6 pans
6-punktowe głębokie nasadki udarowe
6-Punkt-Schlag-Tiefstecknüsse
Vasos de hexagonal y doble hexágono
6 نقاط تأثير مآخذ عميقة
ซ็อกเก็ตลึกกระแทก 6 จุด
DIN 3121- ISO 1174
超薄壁沖擊套筒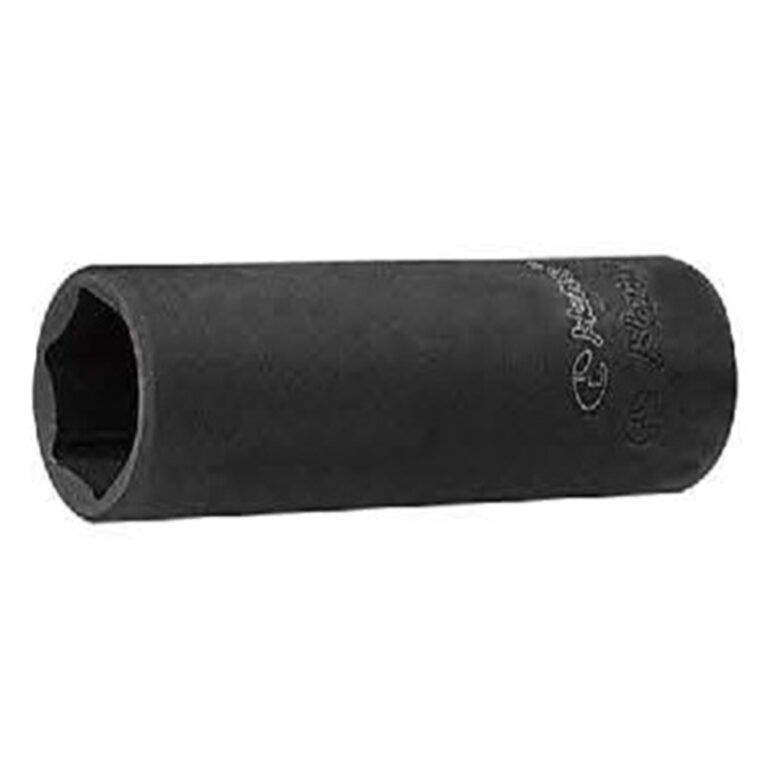 An-Lock Drive® (Superb Torque) was founded with one mission in mind: to help their customers get the job done correctly, safely, and efficiently. With a foundation of quality and safety, An-Lock offer tools that are stronger and faster than other standard alternatives.
Super thin wall sockets have one distinct advantage over traditional sockets: they're instantly recognizable. While some sockets have been designed to prevent this problem, it can't hurt to use a socket that can help prevent damage to your lug nuts and sockets. The chances of rounding off hex flats will be reduced.
Impact Socket Made by Chromium-molybdenum alloy steel (chrome. moly)
is an alloy used for high pressure and temperature use. It is used in oil and gas, energy, construction and the automotive industries because of its corrosion resistance and high-temperature and tensile strength.
84304P
84304C
mm
84304AP
84304AC
inch
D
mm
L
mm

g

pcs
17
11/16
24
80
235
10
19
3/4
26
80
240
10
21
13/16
28
80
250
10
22
7/8
29.5
80
270
10