46030-9C- Star Plus Bit Socket Set- 1/2" Drive- 9 Pcs
1/2″ Drive Star Plus Bit Socket Set- 9 Pcs
Jeu de douilles tournevis
Zestaw kluczy nasadowych
Schraubendreher-Einsatz-Satz
Juego de vaso destornilladores
مجموعة مقبس مفك البراغي
ชุดดอกไขควง
起子套筒組
Made by S2 Steel+ Chromium Vanadium modify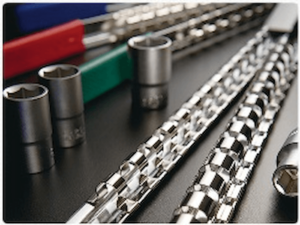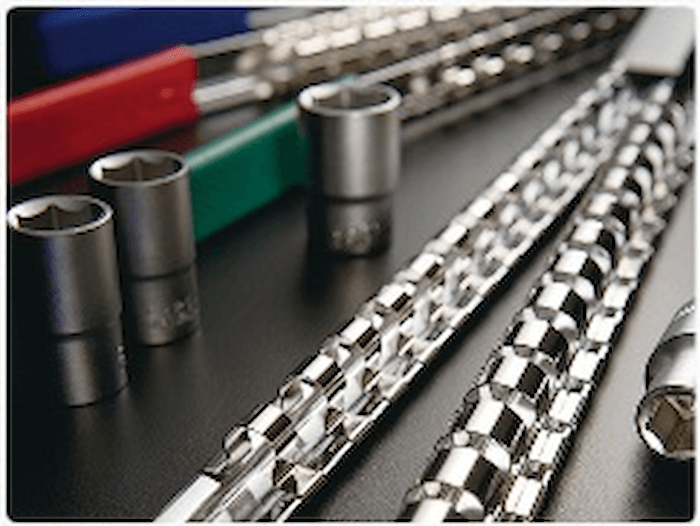 An-Lock Drive® (Superb Torque) was founded with one mission in mind: to help their customers get the job done correctly, safely, and efficiently. With a foundation of quality and safety, An-Lock Drive® offer tools that are stronger and faster than other standard alternatives.
Star Plus Drive is a revolutionary drive system used in a range of industrial equipment that delivers optimized transmission of torque to the fastener. With its unique 0-degree angle drive, which is vastly different from conventional systems that have a 15-degree or 20-degree angle, the Star Plus Drive virtually eliminates radial forces that cause fastener recesses to stretch and stress. This innovative system has made a significant impact on assembly lines, improving performance and increasing efficiency.
Socket racks are an inexpensive and easy way to organize your socket sets. Nickel plated steel clips and rails are durable and come with a lifetime warranty. There is a hole in both ends of each socket holder and in the middle, so you can hang on the garage or workshop walls. This curved clamp design securely holds sockets and doesn't make it too hard to remove them from the rail. Each rail has clamps for 1/4, 3/8, and 1/2-inch drives.
9PCS
46030-9C
4030
20IP, 25IP, 27IP, 30IP, 40IP, 45IP, 50IP, 55IP, 60IP
BLISTER CARD : 18KGS/ 12SETS = 1.15'