18BR-2- JJ-Shaped Axial Grip Plier
18BR-2- JJ-Shaped Axial Grip Plier
JJ-Shaped Axial Grip Plier- Welding Clearance Plier
Pince à dégagement
Szczypce do wyciskania
Abstandszange
Mordaza desplazada
كماشة التخليص
คีมกวาดล้าง
夾鉗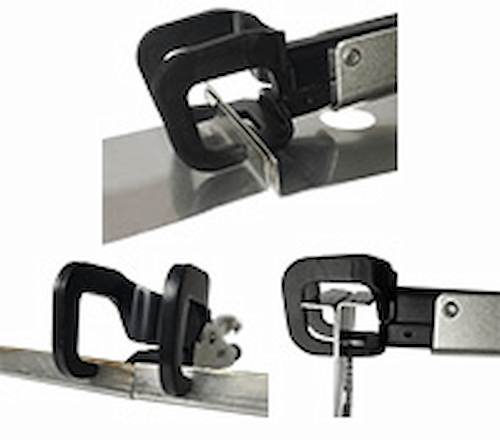 Axial Grip Plier has Clamps that attach to two joints either side-by-side or across from each other.
This slim profile allows access into tight spaces where conventional clamps won't fit.
The straight-line motion of the mobile jaw allows for offset clamping, which is ideal for applications with different sized parts.
The one-handed push button release system makes life easier on the professional auto body technician, steel fabricator and sheet metal worker.
ITEM NO.
L
mm
JAW ADJUSTMENT
mm

g

pcs
18BR-2
230
0~10
560
12