Insulated hand tools are designed to protect you against injury in the event that you make contact with an energized source. Insulated tools need to be rated up to 1,000 volts to ensure your safety during live wire contact. The mark indicates that it has been tested and rated by an accredited agency for its ability to resist high voltage in the event of a shock.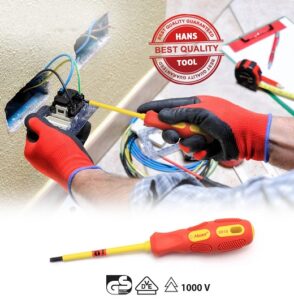 In the electrical industry, safety is always the number one priority. This is reflected in the clothing worn by workers, the way they work, and the tools they use. And by tools, we mean all tools – not just battery-operated test equipment. A recent study showed that 91% of electrical workers believe insulated hand tools are essential when working on electrical systems. Electricians, utility workers, and maintenance and HVAC technicians all carry insulated hand tools like screwdrivers, pliers, and cutters as part of their standard equipment.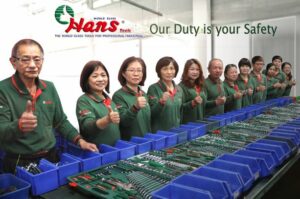 When working with electricity, it is important to have insulated tools to protect yourself from potential hazards. Insulated hand tools are designed to protect you from electric shock and minimize the risk of arc faults caused by short circuits. With high-quality insulated tools, you can work confidently and safely around electricity. Different tools have been designed in order to make work easier for people. One type of tool is the insulated handle, which is made to reduce wear and tear on the user. This design is ergonomic, meaning that it will fit comfortably in your hand and cause less strain or fatigue. Additionally, it can help prevent injuries from repetitive motions. Insulated pliers and cutters also give you more gripping power while being slim enough to easily access tight spaces.